Hoarding can lead to a big fire risk.
9/13/2019 (Permalink)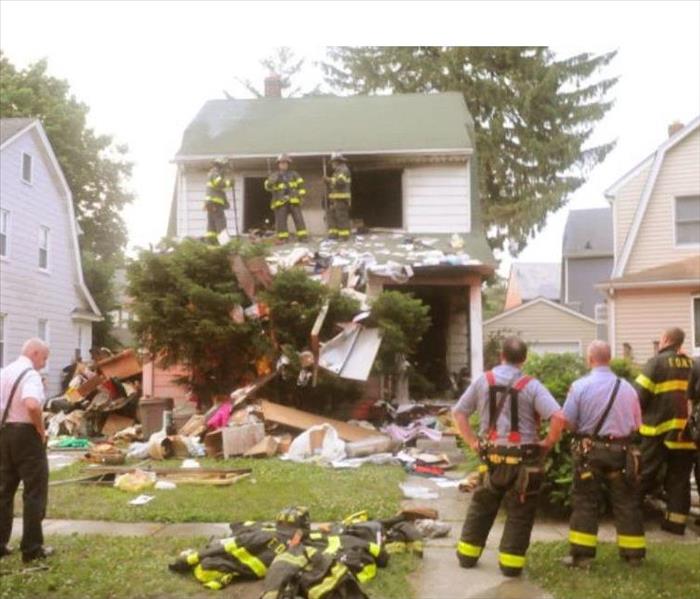 We have heard of those crazy shows about individuals hoarding stuff and not wanting to part ways of all the things they have collected over the years. At SERVPRO of Burlington Township / Mount Holly wants to keep families safe and give them tips in keeping a safe and healthy home. Hoarding is something hazardous when it comes to fire safety for anyone will this problem. The risks of one hoarding can crowd stoves and ovens making very unsafe to cook because of the possibility of something falling into those appliances and starting a fire. Another risk has items to close and crowed near heating equipment like a fireplace or a furnace which is very dangerous if the items were to fall into these kinds of equipment causing it to damage and start a fire. The hoarding of items is a very serious dangerous even when it comes to saving your own life. Firefighters will have a hard time trying to get in your home to rescue you or your loved ones in case of a fire. With stuff being everywhere like in any hoarding situation can make it difficult for a firefighter to navigate in the home. It is important to remember that if you have lots of items in or around your home to keep them at least 3 feet away from cooking appliance like a stove(s) or oven(s) and as well as any heating equipment like furnaces, boilers or fireplace. Just be cautious when your belongings start to build, and think of the risk you are putting you and your family at.