Tips for handling Mold in the Winter
11/11/2019 (Permalink)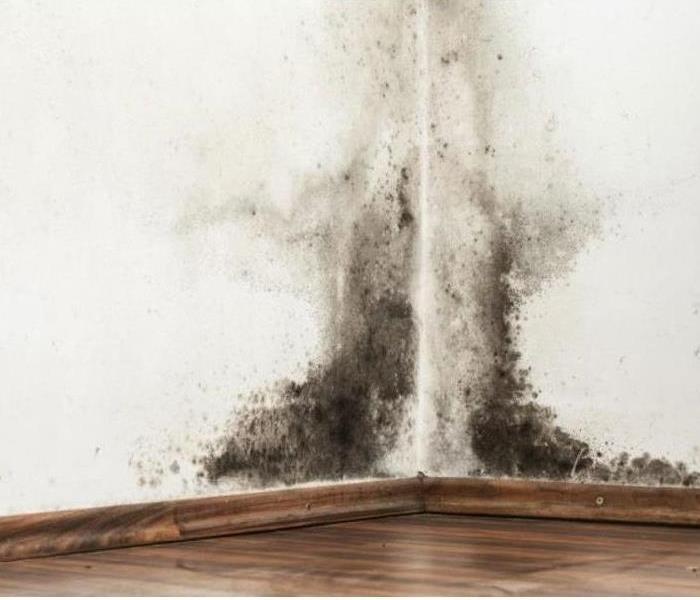 During the winter homes do not get any circulation of fresh air or drying out. That is how most homeowners prevent their homes from coming moldy. However, there are many different ways to prevent mold from forming in your home in the winter. Here are six ways to prevent winter mold.
1. Increase air circulation and reduce humidity
One cheap and simple step to reduce moisture is to use fans and open windows. By increasing the air circulation in rooms, cold air is less likely to condense in nooks and crannies.
2. Keep an eye out for leaks that can let excess moisture
Watch for leaks in common areas such as windows, exterior-to-interior doorways, and the surrounding areas by swamp coolers and skylights.
3. Repair Any Leaky Area Immediately
Mold and mildew can grow at a rapid pace. The longer you leave a leak unattended, the more likely you are to experience mold and the damage that comes with it.
4. Limit the Possible Areas Where Mold and Mildew Can Grow
Since fungi thrive on quick-to-decompose items such as books, piles of loose papers, or boxes of clothing, use strategy when storing these items.
5. Take Care to Keep Entryway Flooring Dry During Wet Weather
In rooms where moisture is a problem, area rugs and other washable floor surfaces are preferred over wall-to-wall carpet, if possible.
6. Use Exhaust Fans in the Kitchen and Bathroom
Boiling water and taking steamy showers provide your home's environment with plenty of moisture. Make sure not to slack when it comes to turning on exhaust fans, including the one in your oven's hood, which can help reduce condensation formation.
SERVPRO Burlington/Mt. Holly wants to make sure all homeowners are preventing mold growth in their homes for the winter.