How-To Properly Clean Your Grill
6/9/2022 (Permalink)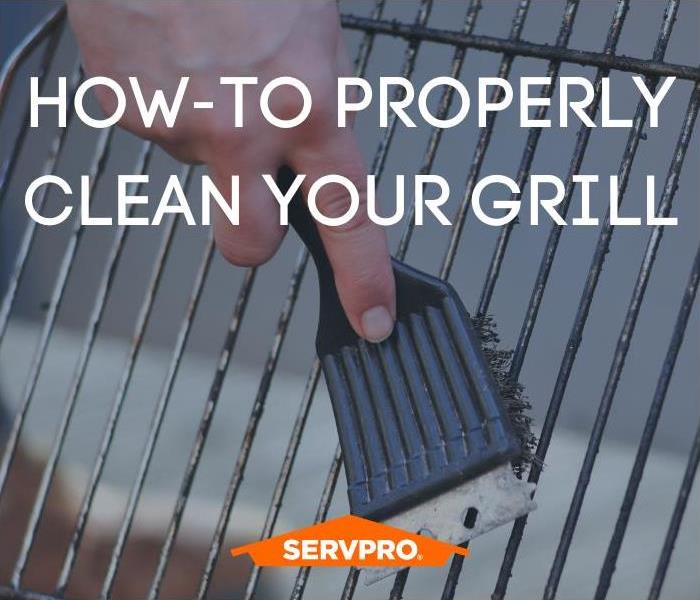 Break out the metal spatula, tongs and metal skewers, it's grilling season! If this is the first time using your grill - it is important to clean it before beginning to grill. Too much grease and fat build up from last year can quickly cause grease fires.
Here are some tips on how to properly clean your gas grill before and after grilling season.
Pre-heat grill for 15 minutes on high heat, then turn off the grill
Turn the gas off
Clean grill using a wire brush dipped in water. Do not lean over the grill while cleaning as it will create a lot of steam.
If grease is too tough, add dish soap to the water.
Remove burners from the gas supply line and remove blockages to the burner's gas ports using a dry wire brush.
Clean the burner valve with soapy water and run water through the inside of the valve.
Clean the inside of the grill using a wire brush and warm soapy water and rinse with water. Towel dry the burners and reinstall.
PRO TIP: When cleaning grills with bristle brushes, always wipe down the cleaned area afterwards. This will remove any bristles that may have come off during the cleaning process and get stuck to the grill.
You'll be ready to grill in no time!