Pay attention on Turkey Day!
11/4/2019 (Permalink)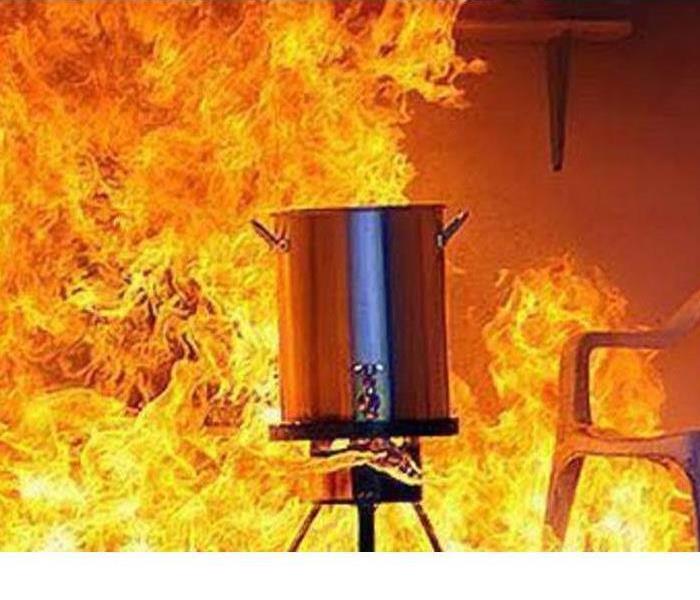 An estimated 2,400 residential fires occurred on Thanksgiving Day in the last 2 years that resulted in 2 deaths, 25 injuries and over $19 million in property damage. At SERVPRO of Burlington County/Mt. Holly we want you to be safe during the holiday season and not become apart of these unfortunate statistics.
If you have taken the role of chef this year for thanksgiving you should know and follow the simple rules to keep your holiday season safe. You should never leave your work station when an appliance is on and working. Always have a fire safety plan and make sure your fire extinguisher is up to code and close by. On a slow cook for your turkey always have a timer set to check in on your food, a house can go up in flames in less than 10 minutes when the setting is right. If you are deep frying your turkey make sure to have your station set up safely and that you use the correct materials when cooking to avoid any accidents.
We at SERVPRO of Burlington County/Mt. Holly want to wish you and your family a happy and safe Thanksgiving!