SERVPRO Ready Plan - Businesses in Burlington Township, NJ
8/2/2022 (Permalink)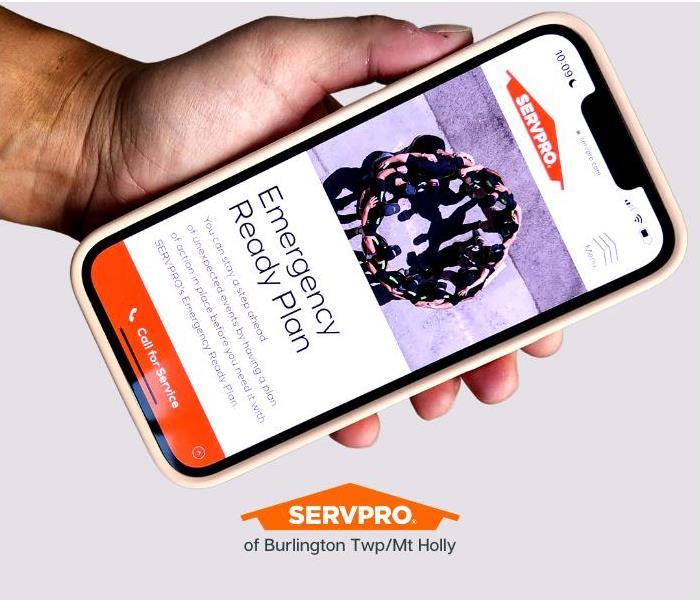 Does your business have a readiness plan in the event of an emergency? Do you know where the heater valves are located? Do you know where the electric boxes are located? If the answer to these questions is no - you need SERVPRO's Emergency Ready Plan.
The great thing about this program is it's FREE. Our team will come out to assess your property at no cost to you. We also have a free app where all of your information is stored and can be easily accessed from anywhere.
Besides the program being free - here are other reasons you should consider being a part of our Emergency Ready Plan:
A concise profile document that contains only the critical information needed in the event of an emergency. Your property manager isn't the only person to have access to this information. Your company also teams up with our Sales Representative so if there is an emergency, they are available to you personally 24/7.


A guide to help your team get back into the building following a disaster. Our goal is to get your business back up and running without any huge interruption. Our team comes up with the plan so if you are ever in a situation where you need to close or there's a disruption in business, this program will at least minimize the down time to your business.
Establishes your local SERVPRO as your disaster mitigation and restoration provider. Our team is available 24/7 to answer any and all questions relating to your profile, including any changes or updates.
Easy insurance claim process! SERVPRO of Burlington Twp/Mt Holly, will work together with your insurance company to process existing claims and make the process easier for our clients.
Establishing the line of command for authorizing work to begin. When disaster strikes, we will need to be in contact with someone who is authorized to give permissions to our team to begin the cleanup process.
If you are interested in learning more, you can download the "SERVPRO Ready Plan" mobile app on your Android or iPhone device from the respective App Store. Or you can contact SERVPRO of Burlington Twp/Mt Holly to begin creating ERP's for all your properties at609-326-3663.